31 Jul 2022
Swinton prove too much for Hornets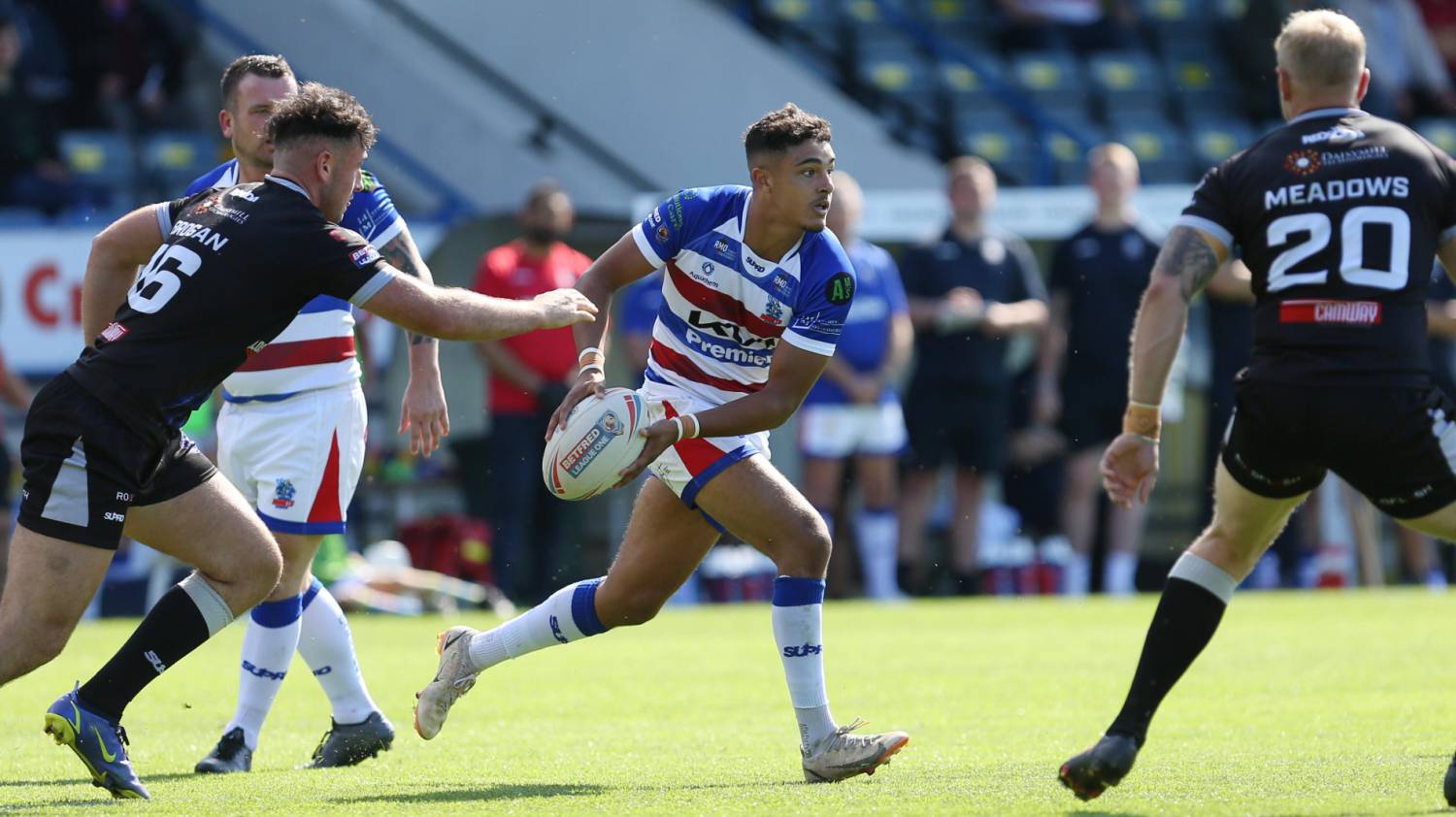 Rochdale Hornets suffered their first home defeat since March, as Swinton Lions cruised to a 53-22 victory at the Crown Oil Arena.
Hornets' ill-discipline proved costly once again, as four different players were carded, and Allan Coleman's side took full advantage to record a thoroughly deserved win.
Rochdale had made the perfect start to the Round 15 clash when Aiden Roden dived over from dummy half, to move the hosts into the lead after just four minutes.
But the fine start was short-lived when Gavin Bennion was yellow carded moments after, for a tackle off the ball.
It didn't take long for the man advantage to tell either, as Dan Abram breached the Hornets line to give the visitors their first try of the afternoon.
It was then the turn of George Roby to score from dummy half, as the hooker scrambled over to put the visitors in the lead.
Swinton's pack then began to assert themselves in the game as both Billy Brickhill and Jordan Case powered their way over for tries from close range.
Second row Zac Baker was then sent from the field, for ten minutes, and again it didn't take long for the Lions to capitalise as Max Roberts dotted down in the left-hand corner.
Abram, for once, was unable to slot the conversion but more than made up for it with a second converted try of his own – on the stroke of half time.
Having ran in six first half tries, Coleman's side continued to assert themselves after half time with second row Nicholas Gregson going through to score after little more than two minutes.
Another Abram penalty extended the lead further and when the resulting restart went out on the full, Swinton would take full advantage with Case getting his second try of the game.
Another successful Abram conversion brought up the half century.
With the game now out of reach for Hornets, Matt Calland's side produced two finely worked scores – in quick succession – which saw Lewis Sheridan and Ben O'Keefe continue their good try-scoring form.
But things would go from bad to worse for Hornets, when two more of their players were sent from the field.
The first saw Ben Forster red carded, for an incident after tackle.
Then, just minutes later, Fuifui Moimoi was yellow carded after one of his typically huge hits was deemed to be high by referee Aaron Moore.
Abram slotted the resulting penalty, before a long stoppage in play for Jy Hitchcox to unfortunately be stretchered from the field.
When play continued, the Lions would add a further point to their tally courtesy of a Jack Hansen drop goal.
Matt Calland's side would then get their fourth try, with the final act of the game, after some sharp hands set Cian Tyrer free to score in the corner - but it wasn't enough to prevent their heaviest defeat of the season.
Hornets will be looking to bounce back next Sunday when they travel to the Eco-Power Stadium to take on Doncaster, who now sit above them in the table on points difference.
Hornets: Sheridan, Worrincy, Calland, O'Keefe, Hitchcox, Rush, Chase; Moran, Roden, Bennion, Forster, Baker, Brearley.
Interchanges: Tyrer, Moimoi, Penkywicz, Taira.
Tries: Roden (4'), Sheridan (58'), O'Keefe (60'), Tyrer (80')
Goals: Rush, 3/4.
Swinton: Abram, Hatton, Cox, Roberts, Holroyd, Else, Hansen; Brogan, Roby, Hatton, Case, Gregson, Brickhill.
Interchanges: Wilkinson, Meadows, Spencer, Jones.
Tries: Abram (7', 37'), Roby (10'), Brickhill (16'), Case (20', 54), Roberts (28'), Gregson (43').
Goals: Abram, 10/11.
Drop goals: Hansen (1)
Half time: 6-36
Referee: Aaron Moore
Image by JMSportPix.