England Vs Fiji Hospitality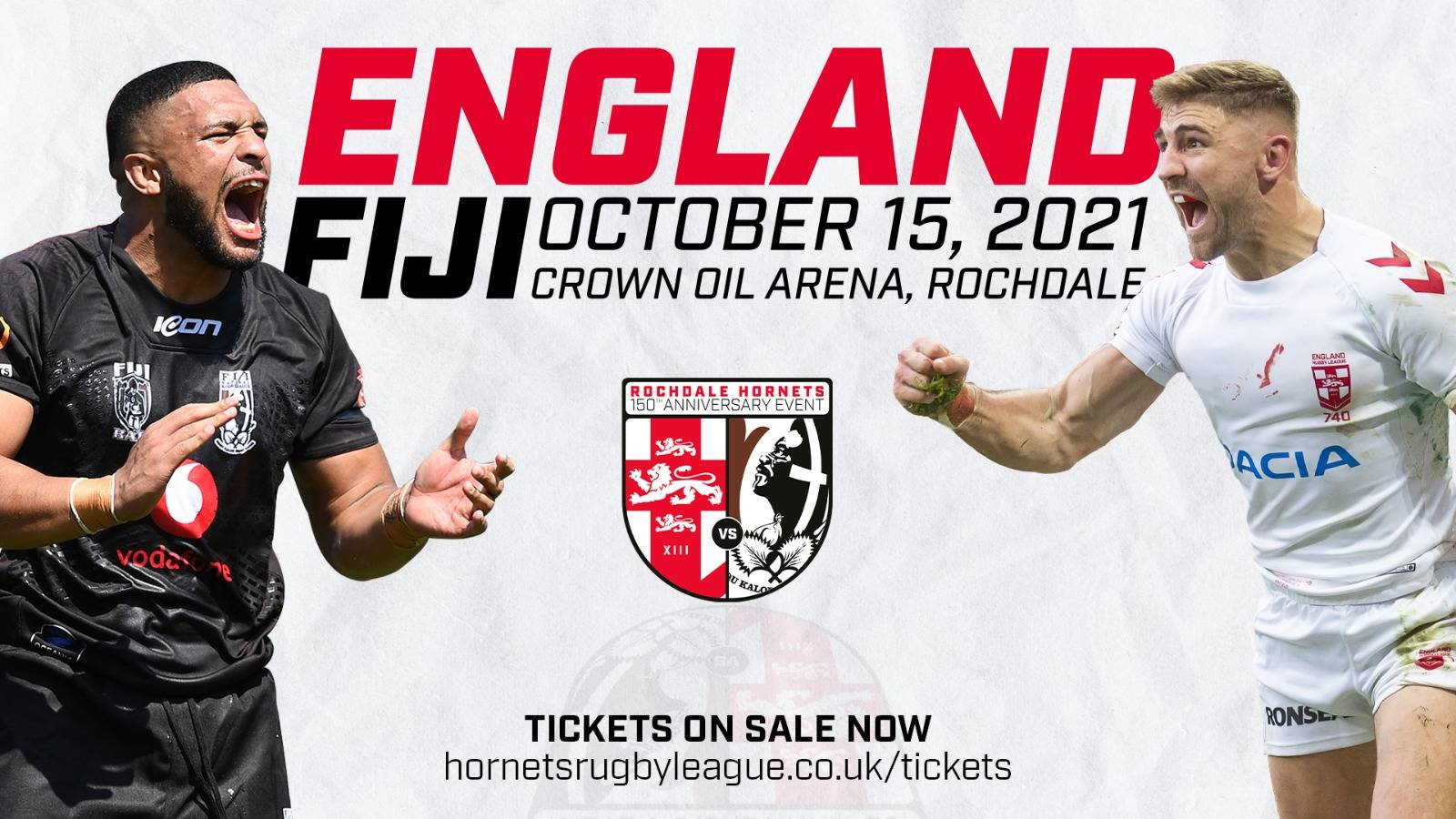 Hospitality & Match Sponsorships
Rochdale Hornets will mark a special year by host England vs Fiji in a pre Rugby League World Cup match.
We are delighted to offer fans and clients our hospitality packages and commercial sponsorships for this fantastic event.

Whether you're looking for brand exposure or an incredible day out with friends or clients, we have a package to suit your needs. I'm inviting you to become part of our Hornets family as we celebrate our 150th anniversary in style.
To purchase a package please contact 01706 648004 or email info@hornetsrugbyleague.com